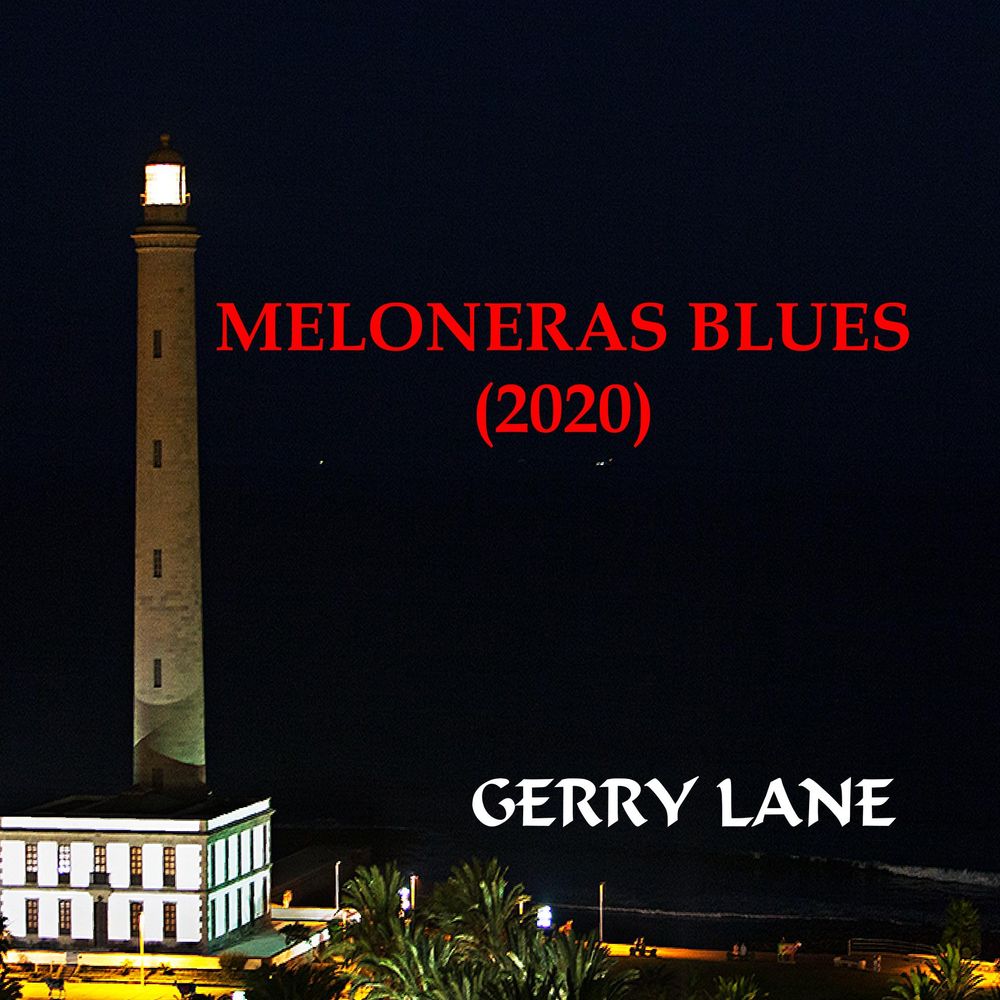 Meloneras Blues (2020)
the story behind the recording
Meloneras Blues the album was first released in 2008.
Meloneras Blues (2020) was recorded in Claycastle Studio in Youghal Co Cork Ireland in November 2019.
During the summer of 2019, Mike Maher got in contact with Gerry Lane about the possibility of recording some songs for a project that he was putting together,
Mike got all the musicians, booked the studio and he also got Maurice Supple of Blue Shed Productions (a video production company in Cork) to document the session.
On November 23rd the band entered the studio and recorded the track.
The drums (Mike Maher), bass guitar (Jerome Rimson), rhythm guitar and outro solo (Steve Leahy), keyboards (George MacDonald) and the lead vocals were recorded in Claycastle studio in Youghal.
Luca Zamberlin's main guitar solo was recorded in Riviera Project Studios in Venice Italy with studio owner and sound engineer Francesco Scarpa after his return to Italy.
Gerry Lane's rhythm guitar was recorded in his own studio in Gran Canaria and, the song was also mixed and mastered by Gerry there.
The lighthouse photo for the cover of the single was taken by Gregor Busch from Germany.
The single version of Meloneras Blues (2020) will be released on Friday January 10th 2020.
The song will also be featured on the new Gerry Lane album "Down On The Boulevard" which is due to be released at the beginning of February 2020.
The Band Lineup for Meloneras Blues (2020)
Mike Maher: Drums
Jerome Rimson: Bass Guitar
Steve Leahy: Guitar
Luca Zamberlin: Guitar
George MacDonald: Keyboards
Gerry Lane: Lead vocals and guitar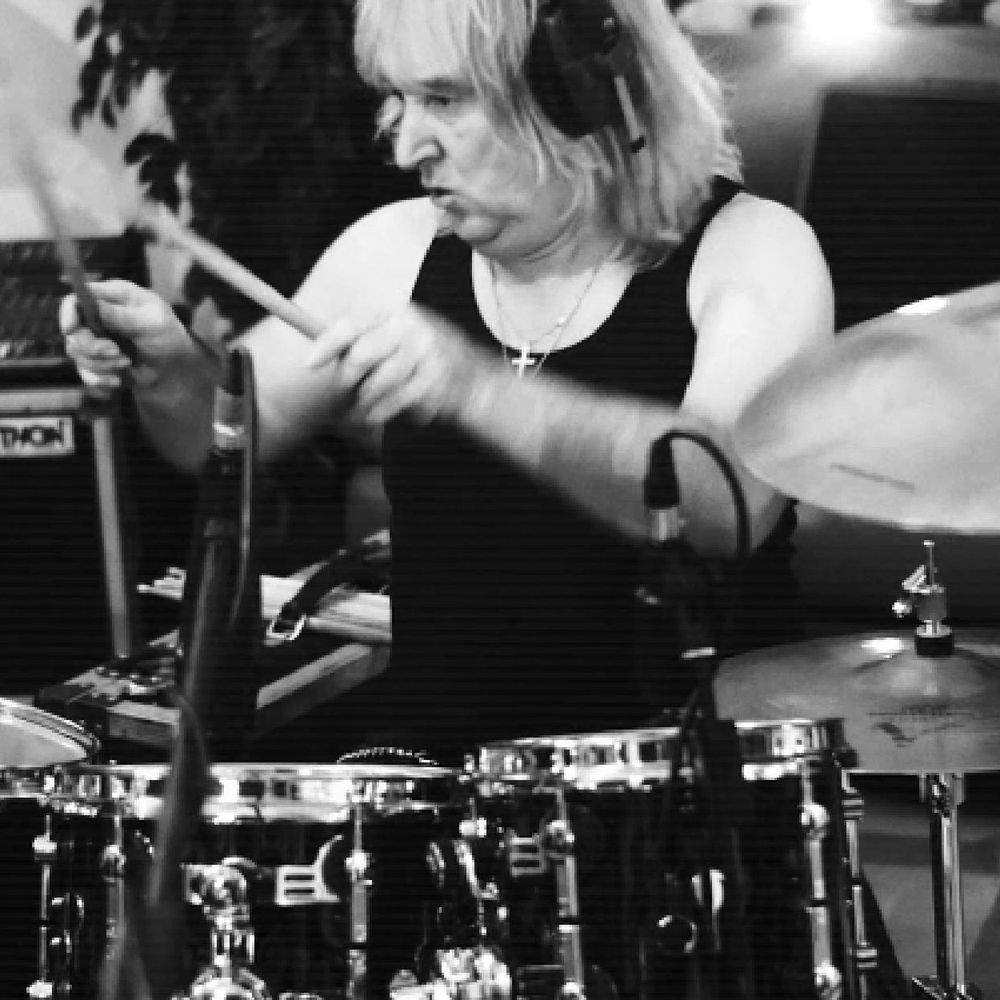 Mike Maher
drums
Mike Maker is originally from Fermoy, Co Cork Ireland.
He started his professional career at the tender age of 17 with Gerry Lane in DRIVESHAFT.
He played on the EP "Live Cutz" which is now a collectors item.
After DRIVESHAFT, Mike played in various bands like Hector Pickaxe and The Floating Crowbars, The Bogus Brothers and in recent years he has been concentrating on studio session work.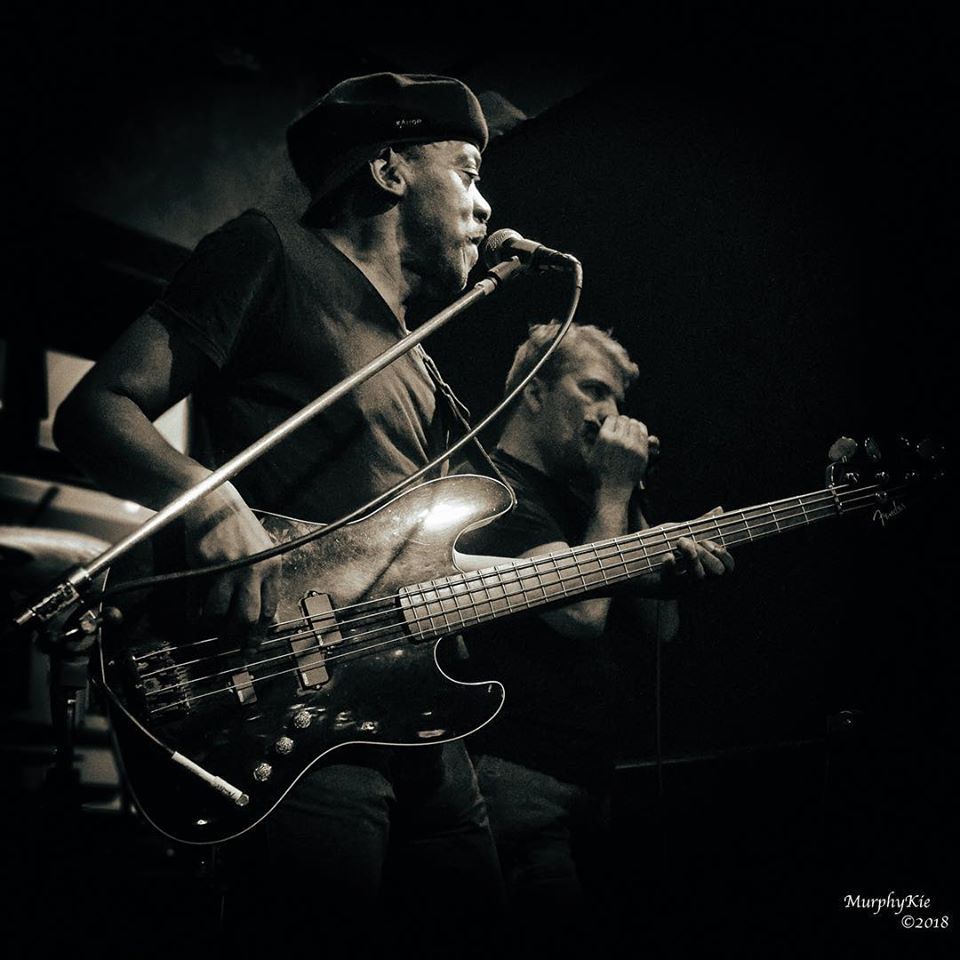 Jerome Rimson
bass guitar
Jerome was born in Detroit Michigan USA where he lived just down the street from Aretha Franklin and was part of the prestigious Motown Organisation.
His credentials as a bass player are impeccable - having played for 10 years with Van Morrison.
He was also the bassist in Phil Lynott's (Thin Lizzy) solo band and he has worked with people like Steve Winwood and Aretha Franklin.
Jerome now lives in Cork City Ireland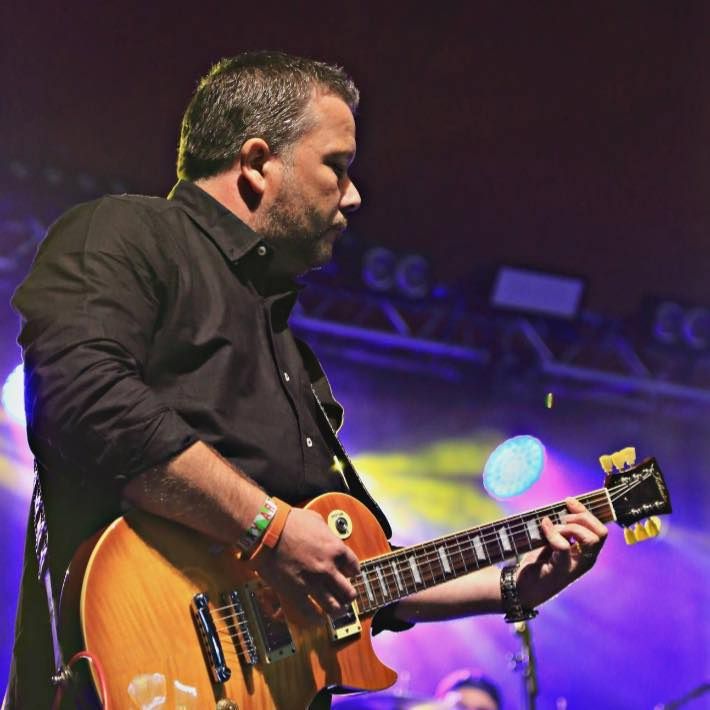 Steve Leahy
Guitar
Steve is from Carrigtwohill in Co Cork Ireland.
He is a guitarist who's style is very much based in Classic Rock and Blues Rock.
He plays in various bands in the Cork area like August Walk and Bad Reputation.
Steve was invited to play on the Meloneras Blues session my Mike Maher after Mike had seen him playing in a venue in Cork City.
Steve plays rhythm guitar and he also plays the outro solo on the track.
Luca Zamberlin
guitar
Luca is a rock guitarist from Venice Italy.
In 1989 he moved to London with the Italian band Aries having signed a deal with Simon Napier Bell (Yardbirds, Wham, Asia) and he also auditioned for the Irish Hard Rock band DRIVESHAFT
While with DRIVESHAFT Luca toured in Ireland and headlined The Hippodrome club in London.
Luca now teaches and tours in northern Italy with the Alex Masi band.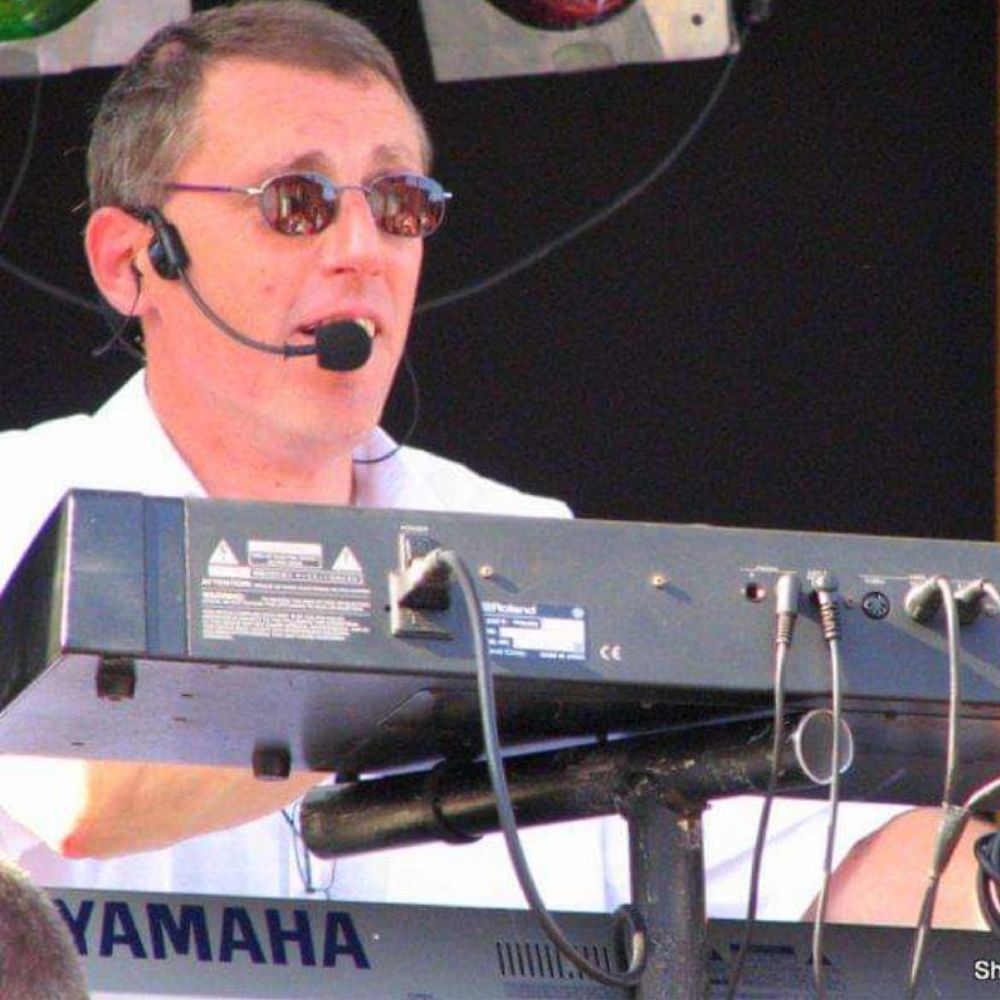 George MacDonald
keyboards
George has been playing for over 30 years and he started his career with Cork soul band Ian Richards and The Soulmasters.
He has toured the US, Europe, Scandinavia and the Middle East with bands like The Dixies, Alan Rose Band, Fabulous Sol Fa, Arkadia and is presently playing with Gemma and The Jets.
George has recorded on several albums with various artists and he has also played The Vibe for Phil Lynott with Jerome Rimson, Mike Maher and Gus Isidore.